Welcome to DIGITAL SATELLITE SERVICES INC.
Speed is Everything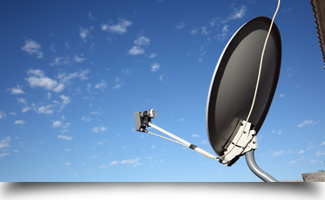 Are you tired of your slow internet connection? Do you want high speed access without breaking the bank? Perhaps you want to enhance your home entertainment experience. If so, then you have come to the right place.
DIGITAL SATELLITE SERVICES INC. in Olathe, KS provides high speed internet via satellite to customers across Kansas and Missouri. We also offer satellite television services including DISH Network and DIRECTV. Our knowledgeable technicians are here to sell you the service, install it and repair it, in case of any subsequent issues that may occur in the future.
The Benefits of Satellite Internet Include:
Cost-Effectiveness
Coverage of Any Location in the World
High Speed Access
Instant Installation and Deployment
Reliable Source of Connectivity
Find Out More
Feel free to
call us to find out how we can help you.