Our Story
How It All Began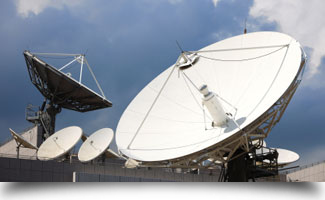 Owner and founder Tom Miller was in the C-Band satellite business back in the mid-1980s. The C-Band satellite business refers to the large 10' dishes that you would see and sometimes still see around the country. Both Tom and Jon Miller, his brother, spent most of the 1990s working for a company that specialized in this technology.
As the technology changed to a smaller dish size (DISH Network and DIRECTV) they
followed along. In 1999, things changed and Tom Miller purchased DIGITAL SATELLITE SERVICES INC. in Olathe, KS. He focused on high speed internet via satellite. Originally this technology was meant for people in rural areas with no other internet option. However, the speed and capability of satellite-based broadband has reached a milestone since then and it has become very competitive.
DIGITAL SATELLITE SERVICES INC. separates itself from the pack by being very hands on unlike many competitors that sell these services as well. While the competition sells these services but does not provide the installation and repairs, we do it all. We sell, install
and service.
Learn More
We encourage you to browse our website to learn more about our
services and products.